Malaysia and its climate support many great activities that keep you busy and having fun every day. Unfortunately, all that excitement may take a toll on your skin and leave your skin looking dull and less than your best.
Fortunately, some simple modifications in your weekly routine can regenerate and improve your skin and help you to look more youthful and vibrant. The following five tips will help you restore your skin to look its finest.
1. Get a full daily supply of vitamins
Without essential vitamins, your skin cannot regenerate. Like many active people in Malaysia, you probably don't eat as well as you should due to your busy schedule. But you need to take the time to eat balanced meals as often as possible. Vitamin supplements can help ensure your body and skin get all the critical vitamins needed to stay healthy.
2. Don't forget to exfoliate your skin
You need to remove the dead skin cells from your face and the rest of your body to help your skin regenerate. You can use natural exfoliates, like oatmeal, or buy a good exfoliating scrub. Exfoliating once or twice per week will contribute to getting rid of skin discoloration as well as dead skin cells while making way for new cells.
3. Use a face mask
A face mask helps to moisturize your skin while giving it essential nutrients and vitamins. It also contributes to cleanse your pores and prevent acne from forming. A face mask can treat many types of skin, from oily to dry, and help to promote new skin cell growth. You can find where to buy the best face mask by learning your skin type and reading the list of ingredients meticulously.
4. Improve your sleep quality

You need at least six hours of sleep every night to let your skin regenerate naturally. As you sleep, your body creates new skin cells. The less sleep you get, the more you inhibit the growth of those new skin cells.
You can improve your sleep quality by avoiding caffeine during the hours leading to your bedtime, getting in some workout during the day, and ensuring your bedding and mattress support long slumbers.
5. Treat your eyes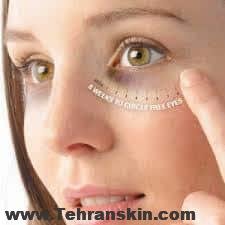 A simple, yet effective way for you to help get rid of those sagging bags and redness beneath your eyes is to treat them with dampened tea bags or cucumber slices. The juices in cucumber slices are anti-inflammatory and work wonders to get rid of baggy eyes.
The acids in tea help to remove discoloration and promote new cell growth. Both are inexpensive, readily available and highly effective beauty aids for your skin.
If you are like most people in Malaysia, you are among those who could benefit from one or all of the five tips for helping to regenerate your skin. Some simple and cost-effective beauty aids can make a big difference in your appearance when you take the time to let your skin regenerate new cells. The result will give your skin a more youthful and vibrant appearance.