If you think a staycation in the city isn't romantic, think again. For those of you who doesn't like beach getaways, here are five things you can do in Kuala Lumpur (KL) that are downright sexy and romantic.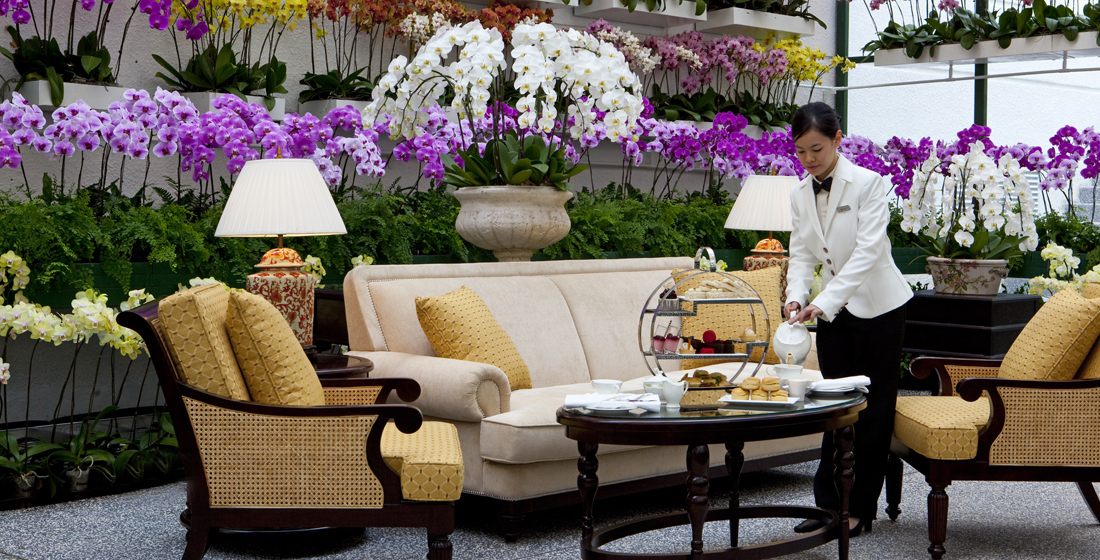 Brunch At The Orchid Conservatory. Located at The Majestic Hotel, this restaurant is a perfect spot for those lazy weekend brunches or dreamy afternoon brunches. The restaurant is filled to the brim with lush, colorful orchids that will put you in calm mood in no time. If you're looking for a quiet place to pass the busy and hot afternoon, you can hide in this cozy, charming observatory and have some scones and tea.
The Sunset Viewing On A Heli Pad Heli Lounge Bar is located on the rooftop of the Menara KH building on Jalan Sultan Ismail. While it is a popular hangout place for the expat community, couples can come in as early as 6:30pm to watch the magnificent sunset. The rooftop bar offers people a great 360-degree view of the Kuala Lumpur. Given the romantic vibe, it's also a famous people to pop the question. If you're planning to "put a ring on it," this place will really make you feel like you're on top of the world.
Rent A Villa In The City. While there are various hotels in the city, there are beautiful bungalows for rent in the city that can give your staycation an upgrade. Book their villa with private pool for a romantic getaway in the city. You can also invite some couple friends for a potluck picnic in the yard.
Go On a Stroll At The Taman Tasik Perdana Lake Gardens. This beautiful colonial era garden is a must-visit for couples who strolling in the park right in the middle of an urban jungle. Think of it as a miniscule and Asian version of New York's Central Park. Unlike in NYC, they don't have horses here but Perdana Lake Gardens have lush gardens that are instantly Instagram-worthy. You can even go on a boat cruise, how's that for romance?
Order A Martini At Marini's On 57. If you feel like whisking away your significant other into the dark, sexy world of James Bond, we suggest taking him or her to Marini's On 57, a restaurant located on the 57th floor of Menara 3 Petronas, and KL's highest rooftop bar. So why do we love it? You need to take three different elevators to go to the not-so-secret restaurant that offers a stunning, close-up view of the magnificent Petronas Towers. You can order fine-dining quality dishes with fresh seafood flown from Italy, important beef and handmade pasta. Order your favorite cocktail and sip in style as you bask in the beautiful cityscape below. If that's now romantic enough for you, the old world décor will do the job. Romance And The City If you're planning a romantic weekend, you don't need to get out of KL to up the romance game. We hope that these activities will help you plan an unforgettable staycation in the city.
—
Sources: http://theyumlist.blogspot.my/2014/05/heli-lounge-bar-kuala-lumpur-malaysia.html https://onmogul.com/stories/9-places-to-visit-in-kuala-lumpur-for-a-romantic-getaway http://danielfooddiary.com/2015/01/15/marinis57/